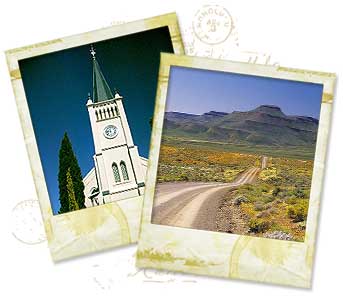 Kleinplasie Guesthouse is very proud to have been voted Best Value for Money in Calvinia for 2015 (Based on reviews of establishments in our area by Sleeping-OUTís annual Guest Satisfaction Awards).
Kleinplasie Calvinia is an Afristay Valued Member.

Kleinplasie Bed & Breakfast was awarded
Best Bed & Breakfast Accommodation in Calvinia, Northern Cape
Kleinplasie Guesthouse is situated on a beautiful smallholding just 2km outside of the town of Calvinia in Hantam in the Northern Cape. The original farm buildings which are more than a 100 years old were restored into a guest farm in 2002. The property is managed and owned by semi-retired, Oubaas Strauss.
Kleinplasie is a peaceful farm, about 3.5 hectares in size and boasts a beautiful garden with roaming farm animals such as sheep and ducks and lovely views of the Hantam mountains. Apart from bed and breakfast or self-catering accommodation facilities Kleinplasie also offers guests caravan or camping facilities.
The Calvinia district forms part of the Great Karoo and is 400km northwest of Cape Town on the Namibia route. This region is best known for the array of brightly coloured spring wildflowers which come into bloom during August and September - otherwise known as the Namaqualand daisy season. The town of Calvinia has many attractions which include The Calvinia Museum, the historical building called The Boekhuis ("Book House"), The Akkerendam Nature Reserve as well as the famous Hantam Meat Festival which takes place in August each year.
Please enjoy browsing through our website and feel free to contact us if you have any enquiries.